6EQUJ5... I didn't see this thread... great one Jalshop!
You know... Monkey Island 1 and 2 are (according to me) the greatest videogames ever created...
Fun (a lot), adventure, pirates, treasures and a lot of Grog... I mean... what do you want more than this?
I mean... c'mon...
SPITTING CONTEST!!!!


PHILOSOPHICAL DIALOGUES!!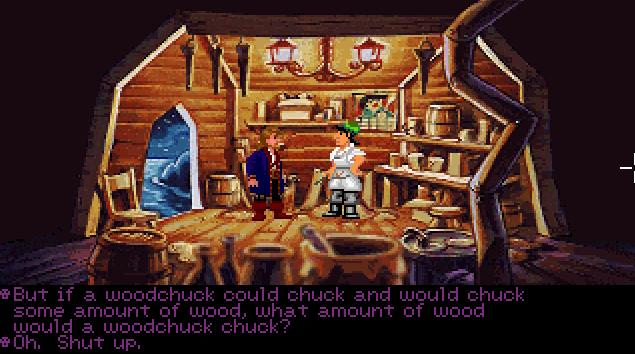 LEGENDARY MAGICAL ITEMS!!!



In a word... MONKEY ISLAND... and its main character... his name was famous along the seven caribbean seas... when people heard his name they all ran away screaming... his name was the name of the most terrible pirate of the caribbean...

Last edited by brandonc (2007-03-20 09:54:28)
---
Actual level: 78 Temp end
Visit my riddle -->
Ultimate Riddle